ALL TREATMENTS ARE DESIGNED WITH A HOLISTIC STYLE. THIS INVOLVES LOOKING AND LISTENING TO THE WHOLE PROCESS; HEARING WHAT YOU ARE SAYING AND SEEING HOW YOUR BODY IS RESPONDING.
---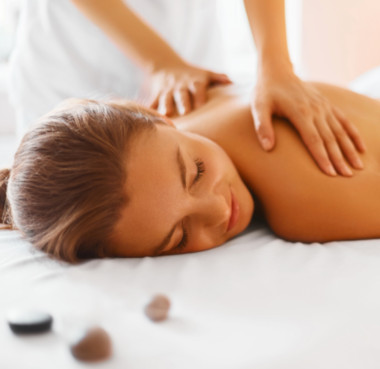 SWEDISH MASSAGE
£45 (1 hour)
---
Swedish massage is a manual form of therapy using a variety of techniques, pressure and strokes on the muscles. Some aid relaxation and stress, whilst others involve tapotement and friction movements, for a more refreshing and uplifting massage.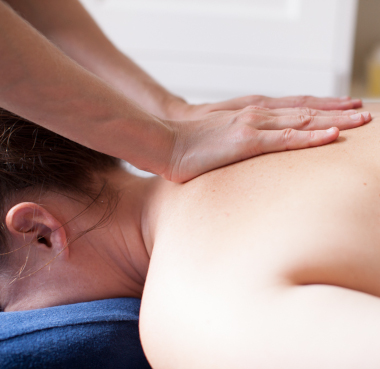 HOLISTIC MASSAGE inc CHAKRA BALANCING
£60 (90 mins)
---
My holistic massage sessions are specifically tailored for you, taking into account your physical and emotional state. Chakra balancing offers very positive results – improving your health and making you feel good about yourself.
---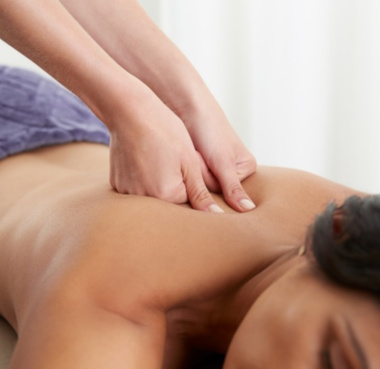 DEEP TISSUE MASSAGE
£45 (1 hour)
---
Deep tissue massage uses firm pressure to release tight layers of muscle and tissue which usually develops from bad posture, injury or overuse. I will apply a range of massage techniques including soft tissue release, deep tissue and neuro-muscular techniques.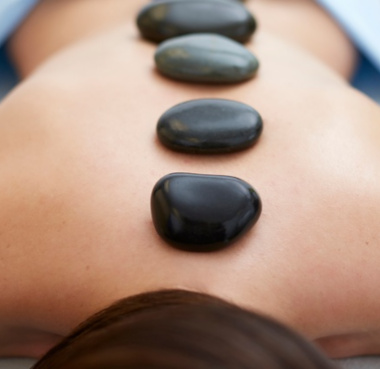 HOT STONE MASSAGE
£55 (1 hour)
---
Hot stone massage therapy melts away tension, eases muscle stiffness and increases circulation and metabolism. The direct heat of the stones relaxes muscles and has a sedative effect that relieves chronic pain, reduce stress and promote deep relaxation.
---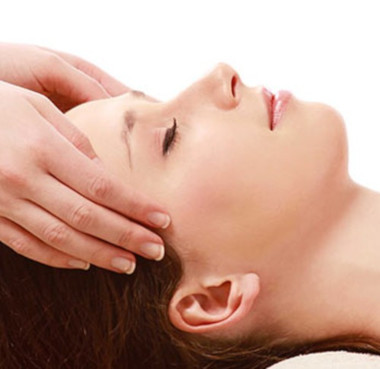 INDIAN HEAD MASSAGE
£25 (30 mins)
---
Indian Head Massage is based on traditional Indian techniques which are thousands of years old. It works on the areas of the upper back, shoulders, arms, neck, scalp, and face, relieving pressure and soothing away any tension. This is a seated massage carried out through clients clothes and no oil is involved.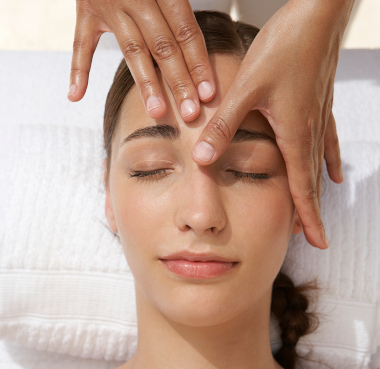 NATURAL FACELIFT MASSAGE
£45 (1 hour)
---
This treatment is perfectly developed to tackle the stresses and strains of our modern lives. Using only the fingers, the Natural Face Lift Massage helps to pull up the skin, relax tense muscles that create and deepen lines on the face and bring back a healthy glow.
---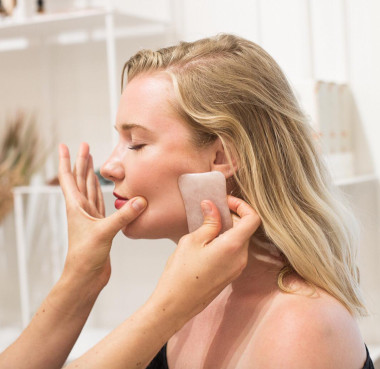 GUA SHA FACIAL MASSAGE
£40 (45 mins)
---
Facial Gua Sha is an ancient scraping massage technique developed by Traditional Chinese Medicine. Tools of various shapes made of crystal move lymphatic fluid that gets built-up in the face, which carries away toxins that can contribute to acne and dull, irritated skin.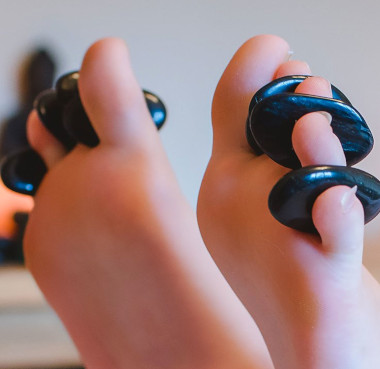 HOT STONE REFLEXOLOGY
£55 (1 hour)
---
The heat from Hot Stones helps relax the body more allowing the therapist to work at a deeper level to help bring about healing and balancing to the clients body. This produces a faster response.
---
REIKI
£35 (45 mins)
---
Reiki is a gentle, effective and non-invasive form of healing. Reiki essentially means "universal life force energy" benefits a wide range of mental, emotional and physical conditions and is complementary to all other therapies.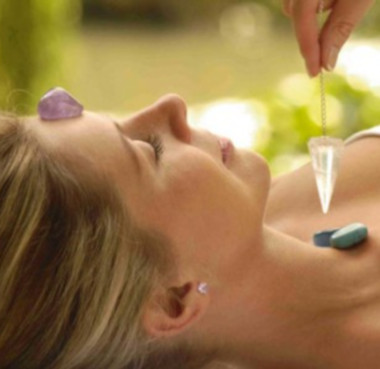 CHAKRA BALANCE
£25 (30 mins)
---
Chakra Balancing is a form of energy healing that focuses on channelling energy into the seven chakras. Deeply meditative, this experience brings the body's seven main Chakras into alignment.
---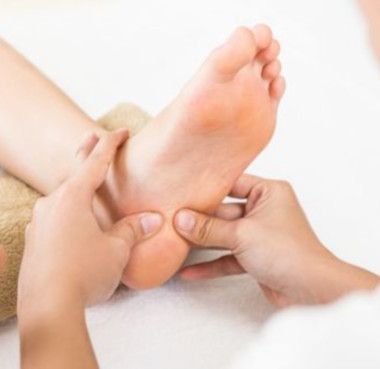 REFLEXOLOGY
£45 (1 hour)*
---
Reflexology is a non-intrusive health therapy aimed at returning the body to its natural state of balance and wellbeing. It is based on the theory that applying pressure on reflexology points on the feet, hands, face or ears, health benefits can be delivered to the corresponding muscle groups and organs of the body.
*Reflexology is available for children at £25 (1 hour)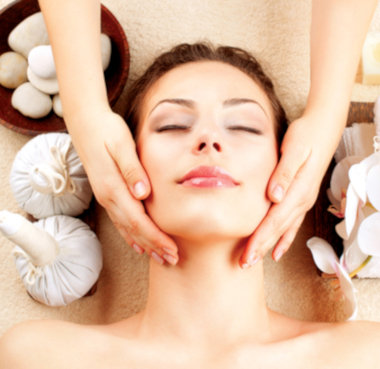 FACIALS
(Prices as shown below)
---
A range of facials using products from the Monu Skincare range - all products are SLS and paraben free.

£30 - Express 30 min
£60 - Prescription – 90 min
£45 - Opulence – 60 mins
£90 - Indulgence – 120 min
£90 - Holistic Facial - 120 mins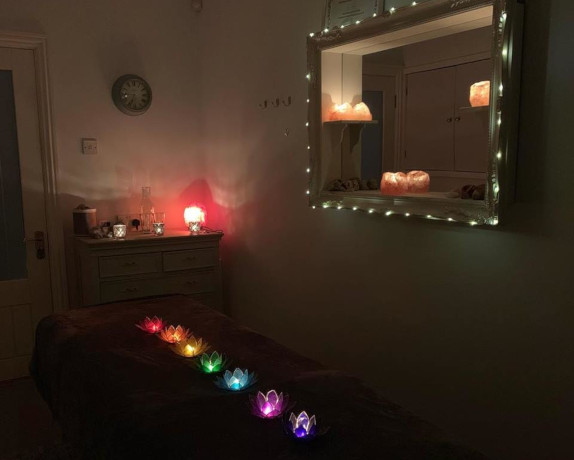 A full consultation will be carried out prior to treatment.
Most massage techniques are performed with the client unclothed - to preserve the clients modesty I always vacate the room prior to commencing the treatment whilst they get undressed and again once the treatment is completed.
Reflexology treatments can be carried out on clients hands or feet. For treatments on the feet the client will be reclined in a specialist Reflexology chair. The client remains clothed and is only required to remove shoes and socks.
If you don't see what you want just ask and every treatment can be adapted to suit your needs, whether for relaxation or for a deeper massage.
---
GIVE YOURSELF A MOMENT OF RELAXATION
BOOK YOUR SESSION NOW!
---
Address
Holistic Hands, 17 Conway Road,
Taplow, Maidenhead,
Berkshire SL6 0LB
Contact Details
telephone:
07770 636 474